Caruso Pastificio
Fresh Pasta & Beautiful Italian Foods
Using the finest Italian and Kent suppliers we make fresh pasta
and other beautiful Italian foods in Canterbury
Harry is English and Simona is from Foglianise, a village in the south of Italy, an hour outside of Naples. They met when they worked in restaurants in London, so, from the start were a food focused couple. Nevertheless, when Harry first went to Foglianise he was struck by finding "the nicest food I've ever eaten". Something as startling as that doesn't come about by accident, but from deliberate, hard work. Which in this case starts in the garden. There are two words for "garden" in Italian giardino and orto. A giardino has flowers, an orto is a workhorse, a kitchen garden. Simona's family have an orto, and with it an orto approach: You eat best by eating what you grow, so you grow as good as you can. You don't use pesticides, and with the tomatoes for example you don't add water (dry-farming increases flavour). You only eat seasonally and you buy in as little as possible. Of course, this means that you means that you preserve a lot of your own produce. (Check out carusopastificio.com for lots of lovely photos of Harry, Simona and her family making tomato sauce in the summer).
Now based in Canterbury, Harry and Simona have formed their company – Caruso Pastificio, to bring the Italian food and sensibility from Simona's village, and join it with the finest Kentish produce.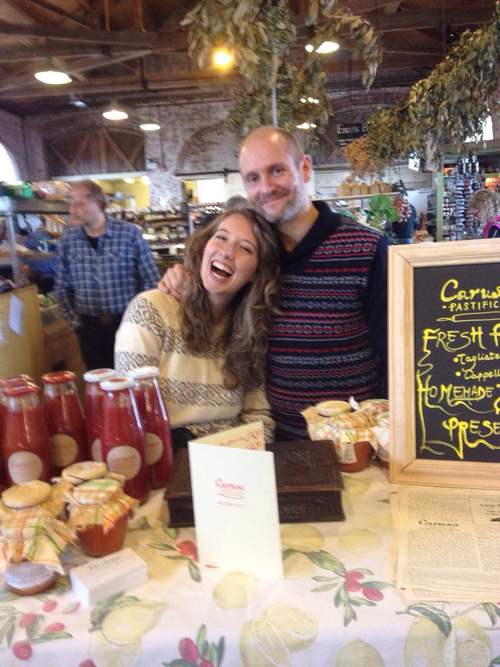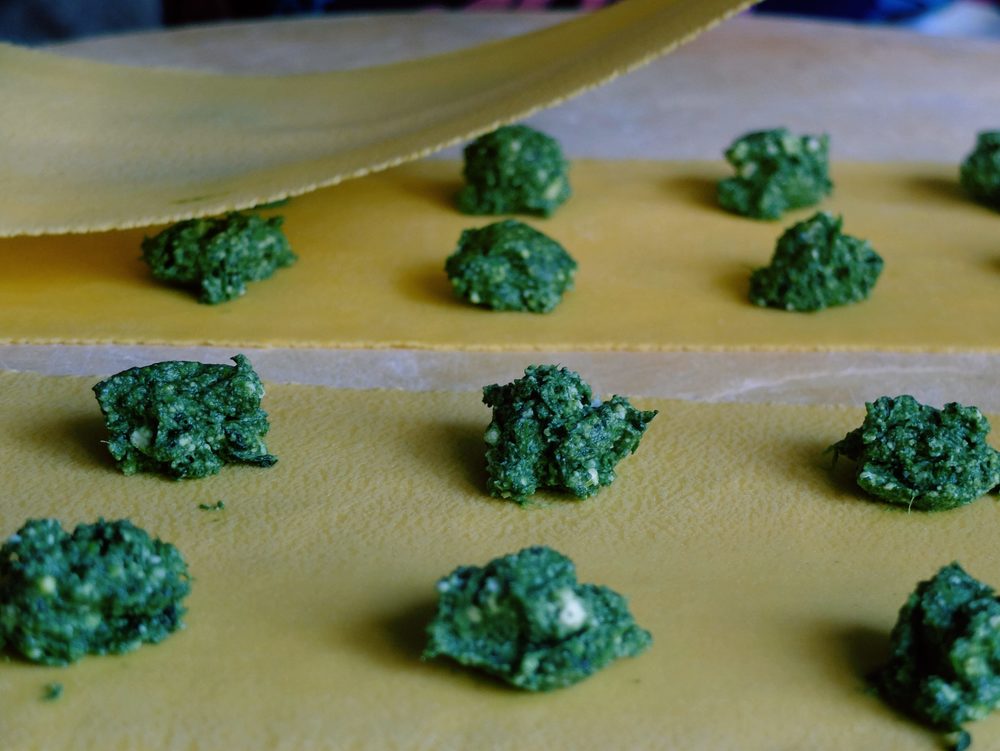 Caruso Pastificio have various pop up stands here at The Goods Shed (check their website for dates) selling sauces and preserves from Foglianise and Canterbury, and a selection of fresh, handmade pasta. The pasta range includes: a simple pasta like cavatelli (just flour, water and oil); and egg pasta, like tagliatelle; a stuffed pasta like pumpkin and ricotta or chard and blue cheese. These will be available by the 250g box, fine for two (or have one each if you're greedy). They also make kids pasta. With a toddler themselves, Harry and Simona are very conscious of what small children do – and don't – need to eat, so these are made with healthy local ingredients, organic when possible and no salt.
And if you get the bug for fresh half English, half Italian food, you can sign up for one of their supper club evenings, or even take a pasta lesson.