Cheese Makers of Canterbury
British Artisan Cheeses
Bring the finest British artisan cheeses to their counter at The Goods Shed. The best handmade cheeses, almost all of them unpasteurised, and all made with enormous love and care. On a typical day there will be more than 40 cheeses on offer.
Blue Cheese
Bluebell
Blue Dunsyre
Blue Lanark
Blue Vinny
Colston Bassett Stilton
Colston Bassett Shropshire Blue
Cropwell Bishop Stilton
Kentish Blue
Soft Cheeses
Bowyer's
Burwash Rose
Chaucer's
Hassle
Tunworth
Waterloo
Hard Cheeses
Appleby Red Cheshire
Appleby Double Glouscester
Ashmore Farmhouse
Ashmore Ancient
Isle of Mull Cheddar
Lincolnshire Vintage Poacher
Montgomery
Mrs Kirkhams Lancashire
Smart's Single Gloucester
Sparkenhoe Red Leicester
Vintage Lincolnshire Poacher
Winterdale Shaw
Goat's & Ewe's Cheeses
Billy Goat Gruff
Harbourne Blue
Kelly's Canterbury Goat
Ellie's Dairy Natural
Ellie's Dairy with Herb
Ellie's Dairy with Chilli
Fremlin's Kentish Log
Shaggy's Beard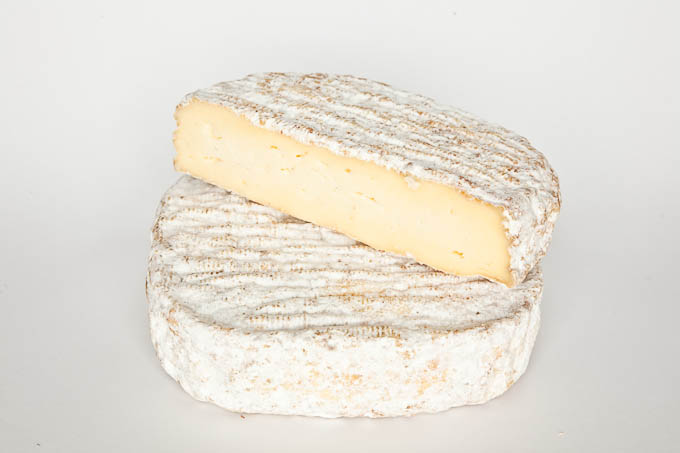 A thumbs up all round and it gets a place in the counters. Sometimes it's a wonderfully unexpected matching that makes it shine.And often it's our customers who make those discoveries, coming in with recipes and suggestions.So, those that have made it recently include
We continue to snuffle through the ever growing choice of great British artisan cheese now being made.The great thing about The Goods Shed is that it is not really a shop, more a meeting place to trade ideas as much as produce. So we take our new cheeses around to the chefs, to the Bottle Shop, to Clive at Press Wines, for their ideas on what food and drink it might go with.
Burwash Rose
A rind washed cheese to replace that now defunct Alderwood. Washed in rose water, it does make the mouth water.
Lyburn 3-year-old
An experiment from the people who make the 8-month-old Old Winchester Gouda. This is a glorious experiment crumbly, nibbly, fruity. After this wheel goes we wait to see if the experiment is repeated – which will take another three years…
Fremlin's Kentish Log
Debbie Vernon's latest fresh goat cheese came in a few months ago and is still giving people the vapours with its lush, young, generous, happy taste. Grab it when it's there [production is limited.
Red Ashmore
Remember the experiment with an Ashmore farmhouse flavoured with beetroot and left for 18 months? It's coming back, but, just for Christmas, we are releasing a five-month old version. It will be brighter, more beetrooty, and blindingly obvious to spot.
Ashmore Mustard
Always a success at farmers' markets, so, at last, we bring it to the counter here. Gain, it is an Ashmore farmhouse, with added mustard grains.
Ashmore Ancient
Is at least 10 months old, so probably lagging behind us by the best part of a year, and laughing at the idea of maturity at five months.
Vintage Lincolnshire Poacher
Does not blossom until 15 to 20 months. That, for a four week old goat's cheese is the kind of maturity associated with Saga holidays and going into the larder and forgetting why.
Waterloo
From the people who make Wigmore, the ewe's soft cheese that reminds you of a brie with attitude, this is made with Jersey cow's milk. This runny butter and cheddar to get an idea of its heady richness.
Shropshire Blue
We brought this in for a trial earlier this year, and have never dared leave it out since. A natural plant dye is responsible for the glorious orange colour, but not for that creamy, spicy flavour.
Harbourne Blue
It was a News of the World hack who begged us to get hold of this remarkable beauty. Warm, gentle, with a quiet depth – just about everything you would never associate with the late NoW.
Bluebell
From Steve and Karen Reynolds who make the Kentish Blue. This is a creamy, camembert-style blue for those who fancy an artisan version of camberzola.
Ashmore Cobnut Biscuits
Shortbread biscuits with Kentish cobnuts and our oldest cheese. A bang-on match for that first round of bubbly at any party.
We can offer the best because we, too, are artisanal cheesemakers. At our dairies at Dargate and Hastingleigh we produce a range of cow's and goat's cheeses; Ashmore Farmhouse is a punchy hard cow's cheese, while our Ancient sees that flavour mellow and deepen.Canterbury Cobble is a semi-hard, rinded cheese that is instantly yummy.
For lovers of softer cheeses we have Chaucer's camembert-style and Bowyer's brie-style, both made at our soft cheese dairy at Hastingleigh. Meanwhile our Billy Goat Gruff is a real farmyard goat's cheese to balance the more delicate taste of our Kelly's Canterbury Goat.
British Cheeses
Browse your way from Kent to Cumbria, Lancashire to Lanarkshire, Dargate to Dorking. Rediscover old favourites such as Lancashire, Red Cheshire and Red Leicestershire as they should taste when made with care and integrity. Find something new.Taste the wonders of Wigmore, the crumbly Croglin. Unwrap the mushroomy mellow Tunworth from Hampshire.
Kentish Cheeses
Over a dozen of the cheeses on display are Kentish. Jane Bowyer and her team make a variety of hard and soft cow's cheeses and two goat's cheeses. She also makes the only unpasteurised butter in Kent.