Enjoy dining with us inside or outside
We welcome you to book a table inside our open, naturally-lit restaurant overlooking the market, or in our rambling garden – though please note, these bookings are not interchangeable in the event of poor weather and if you have booked outside, we may not be able to move you inside, which means your reservation will be cancelled. We will do our upmost, however, to accommodate you and look forward to welcoming you soon. 
Seasonal Food
 The compact, seasonal menu constantly changes, using the best local ingredients the market has to offer. Slow proved loaves are drawn from the ovens in the bakery throughout the day, whole carcasses of meat, broken into cuts on the butchery and dishes being prepared and cooked from the open kitchen, or outside on our grill.
Lunch is served from noon and is popular for three courses or for some, just a couple of starters. Supper is slightly more formal and served by candelight as the market is winding down for the day, or in the garden lit up with the glow of festoon lighting.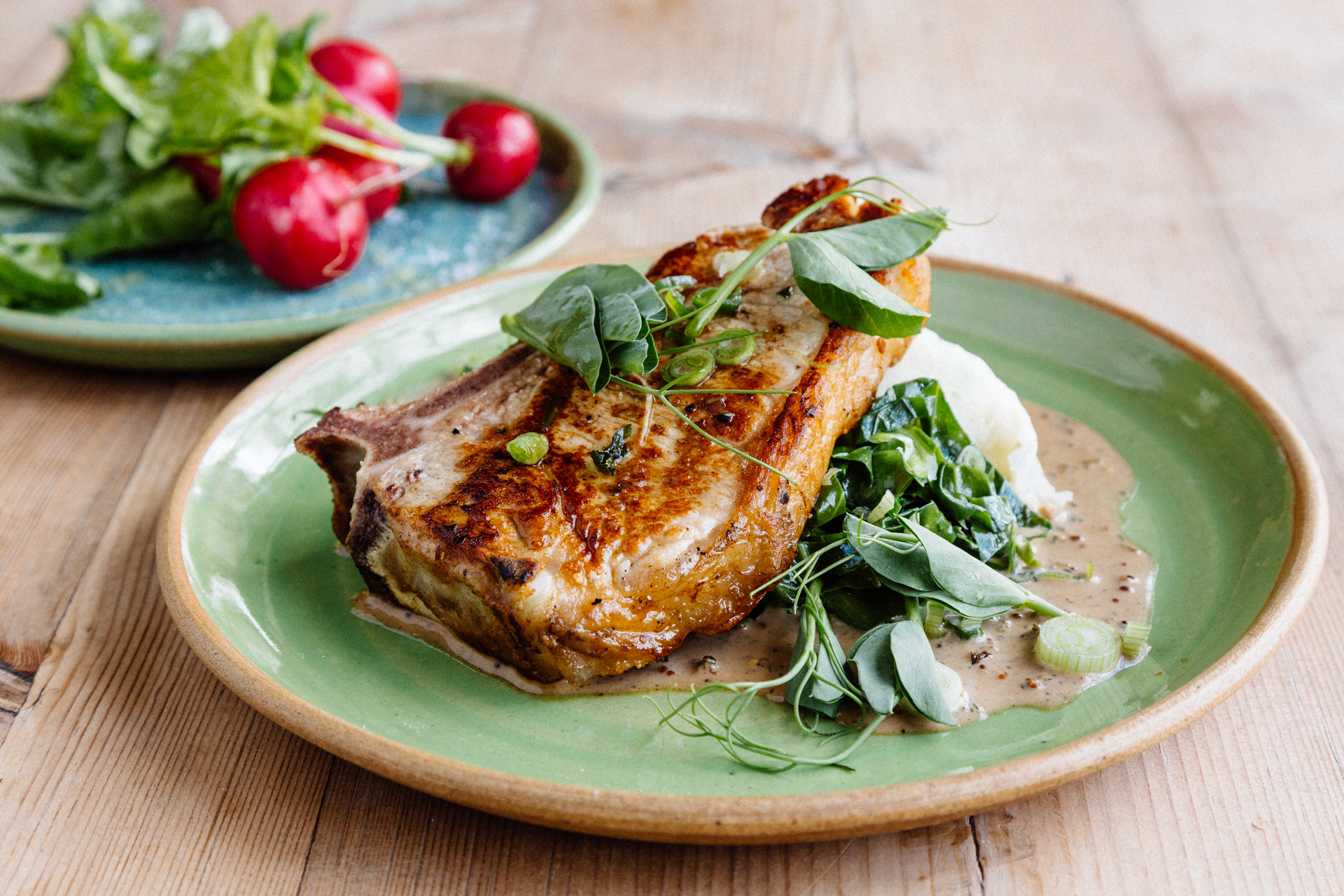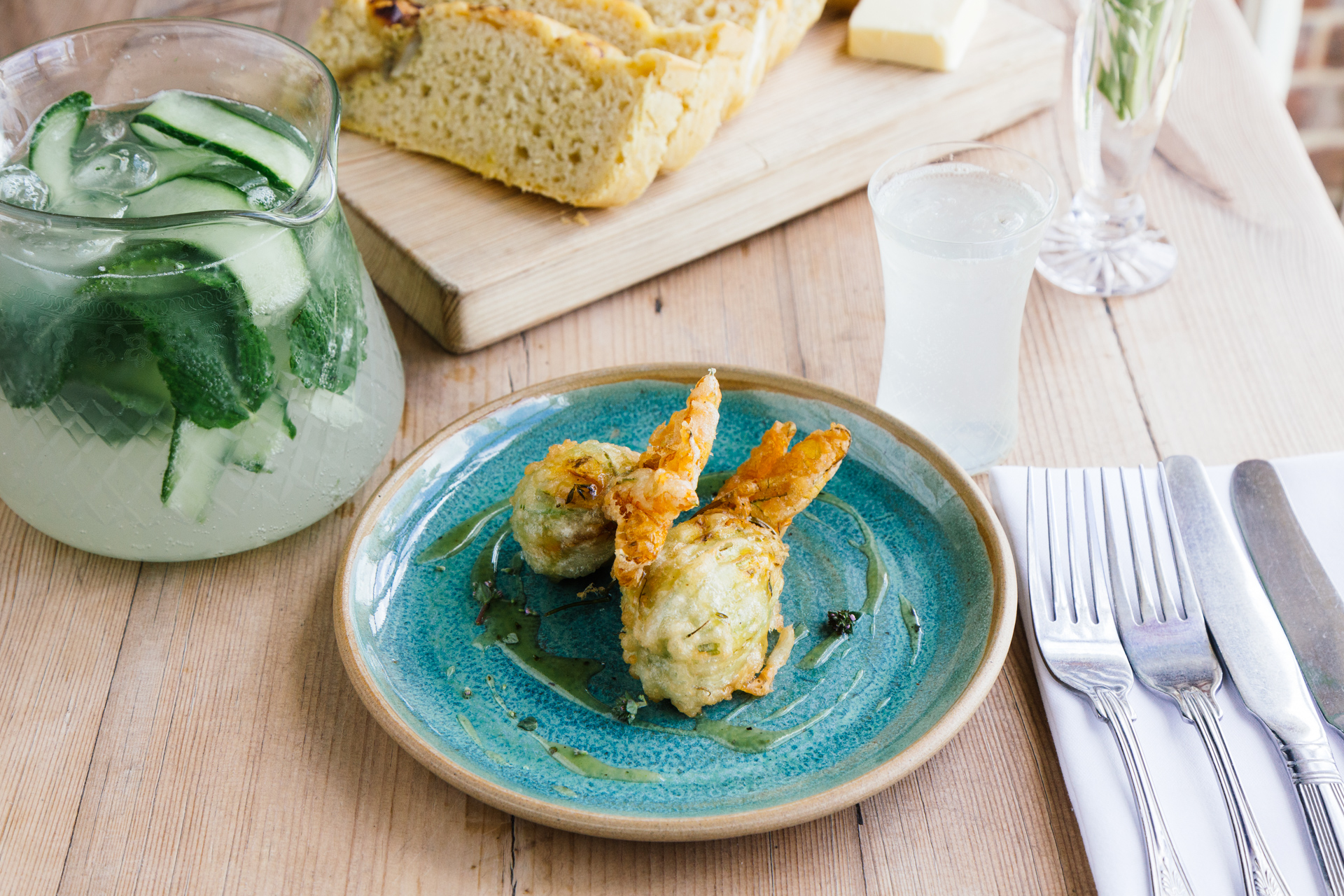 Breakfast
We are currently not offering breakfast, though the Wild Goose in the market serves a beautiful menu, or you can pick up an array of treats and coffee from across the market, including fresh doughnuts from Enzo's, sausage rolls from Jonnie and pastries from Hannah, custard tarts and more from Gill's Cafe and Delicatessen.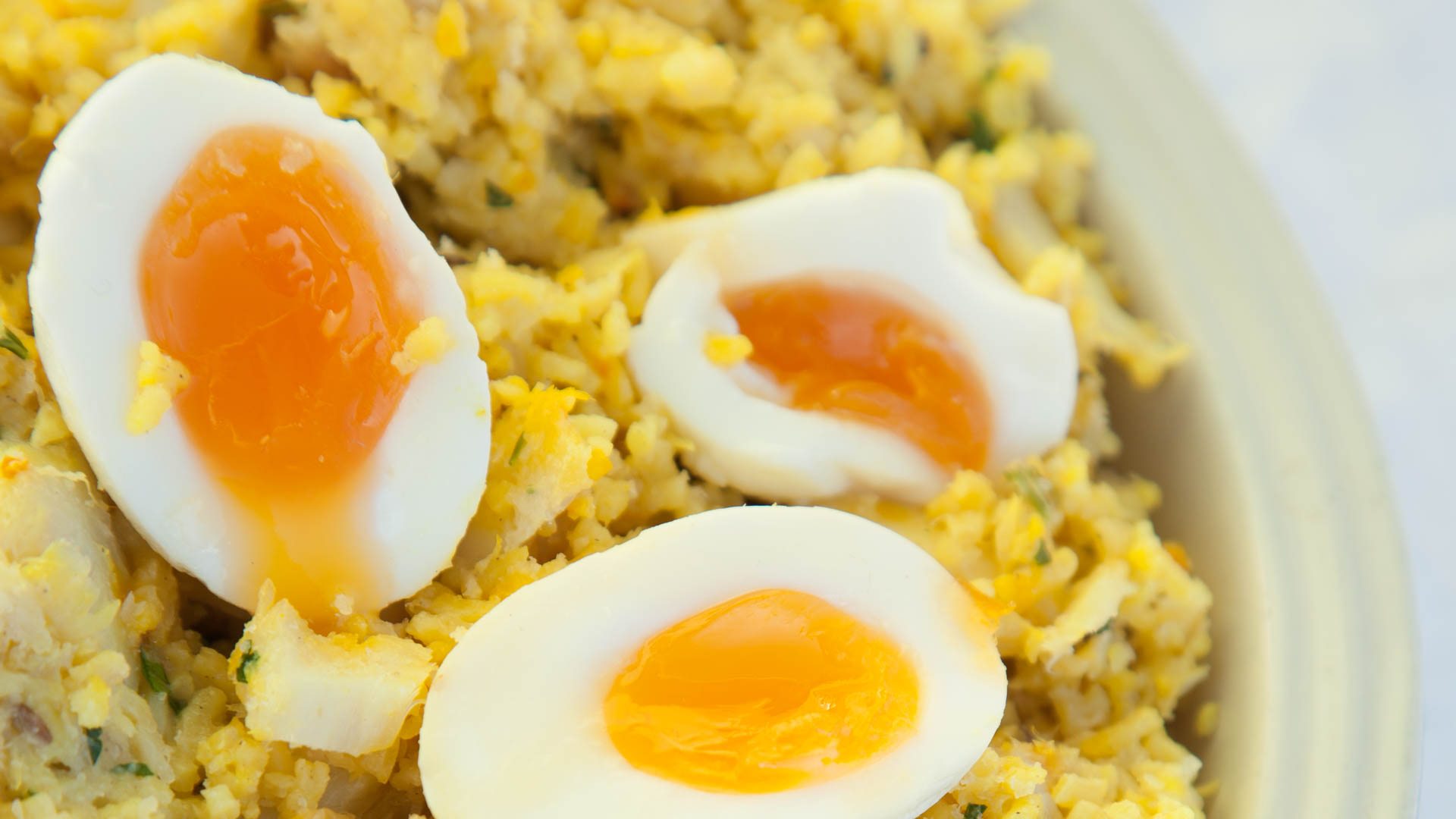 Banqueting
Enjoy a group banquet with us this winter by daylight or candlelight overlooking the market with 3 sharing courses and little plates to feast upon. Bookings are from 8 people minimum, from Tuesdays to Fridays, and cost £45 per head, not including drinks or service charge. Sample menus are available upon request. Book online or call us on 01227459153