Restaurant dishes delivered to your door.
To order please email all of your shopping list to restaurant@thegoodsshed.co.uk. Please include your delivery address and phone number for payment. Also please notify us of any food allergies.
Seasonal Food
The compact, seasonal menu constantly changes, using the best local ingredients the market has to offer. Slow proved loaves are drawn from the ovens in the bakery throughout the day, whole carcasses of meat, broken into cuts on the butchery and dishes being prepared and cooked from the open kitchen.
Lunch is served from noon and is popular for three courses or for some, just a couple of starters. Supper is slightly more formal and served from 6pm as the market is winding down for the day.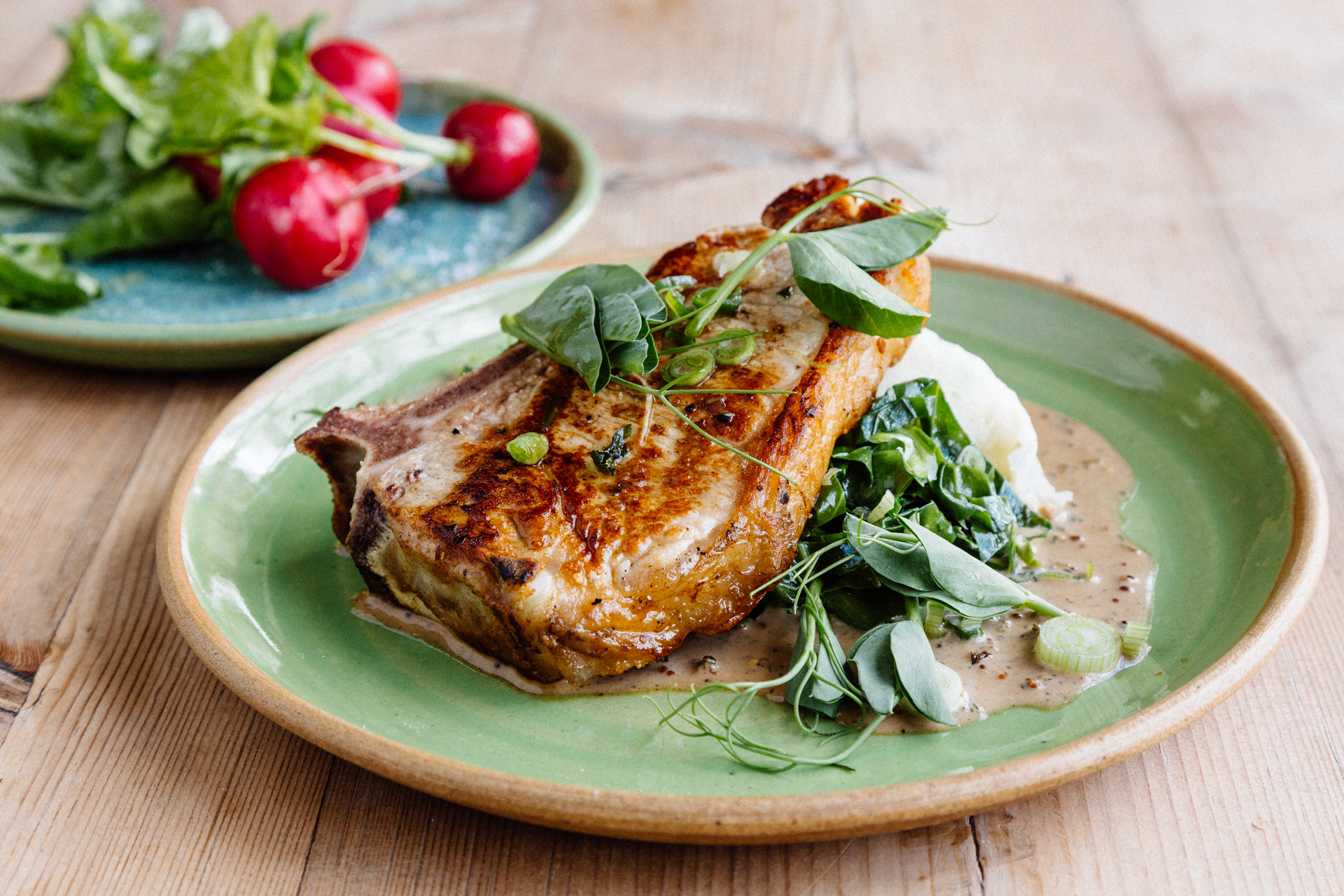 Ales & Ciders
Turnstone Clutch Pale Ale
330ml 4.8% – 3.80
Skrimshander IPA
500ml 4.9% – 4.95
No 3. Premium Pale Ale
500ml 5% – 4.90
Dogbolter Porter
500ml 5.6% – 4.9
Green Deamon Lager
500ml 5% – 4.95
Torpedo Bitter
500ml 4.5% – 4.95
Turners Dry Cider
500ml 7% – 4.95
Wise Owl Sparkling Cider
500ml 6% – 5.25
Fizz, White & Rose
Fizz
Botonique crisp dry white with ginseng, not alcohol
A non-alcohol alternative extracted from herbs, spices, citrus and other beneficial botanicals…
0% Bottle 16.5
Mourade Mead, honey and hop – Kent
330ml – 6.95
Charringtons Private Bin Cider – Kent
330ml – 5.2
Prosecco d.o.c Casa Defra, Veneto
11% 125ml – 5.25 bottle – 28
Gusbourne Brut Reserve 2010 – Kent
12% 125ml – 9, bottle – 45
Champagne Delamotte NV Brut
12% bottle – 54
Spirits and mixers – Please ask
Manzanilla 4.80
Bramble Kir or Kir Royale 7 or 10
White
House White – Cotes de Gascogne 2017
11% Colombard and Ugni blend
…light, lemon and gooseberry…
125ml – 4.75, 175ml – 6, Jug – 14, Bottle – 20
Il Carretto IGT Bianco di Puglia 2017
12% Malvasia blend
…Sherbet, fresh herbs, delicate and bright…
175ml – 6.25, Jug – 14.5, Bottle – 21
Terre de Luminiere Viognier Celliers Jean d'Alibert 2017
13% Viognier
…Floral and blossomy…
175ml – 7, Jug – 15.5, Bottle – 23
Pinot Grigio Sanziana 2017
12% Pinot Grigio
…Rich and bright with notes of melon and stone fruit…
175ml – 6.5, Jug – 15, Bottle – 22
Marquis de Lissac, Sauvignon blanc 2017
12.5% Sauvignon Blanc

…Bright, fresh and beautifully balanced citrus fruit…
175ml – 7.25, Jug – 16, Bottle – 24
Picpoul de Pinet, Domaine de Morin Langaran 2017

12.5% Picpoul
…Gentle apricot and lime, silky and crisp together…
175ml – 7.5, Jug – 18, Bottle – 27
Bottles
Ortega, Biddenden Vineyards, Kent 2016
11% Ortega
29
Fiano Masseria Bianca 2016
13.5% Fiano
…Honeysuckle and tropical fruit, rich, and round…
25
Macon-Solutre Maison Auvigue 2017
13% Chardonnay
…Elegant and balanced burgundy…
32
Sancerre Domaine du Nozay 2017
13% Sauvignon Blanc
…Rich and creamy, herbs, grass and gooseberry…
39
Veigadares Albarino Adegas Galegas 2013
13% Albarino
…Opulant and distinctive, spice peach and flora with a lovely weight and full tropical flavour…
42
Beaune Clos du Dessus des Marconnets Domaine Pierre Labat 2016
13% Chardonnay
…Beautiful flinty start with full buttery finish…
49
Half Bottles
Chablis Domaine Vincent Dampt 2016
12.5% Chardonnay
…Fine mineral and soft, creamy fruit…
20
Sancerre Domaine du Nozay 2017
13% Sauvignon Blanc
22
Rose
La Source Gabriel, Cotes de Provence 2017
13.5% Grenache blend
175ml – 7, Jug – 17.5, Bottle – 27
Pinot Grigio Rose, Montevento 2016
12% Pinot Grigio
175ml – 6.5, Jug – 15, Bottle – 22
Red
Corney and Barrows House Red, Pays d'Oc 2017
12.5% Carignan, Grenache and Merlot
…soft red with warm, spicy fruit…
125ml – 4.75, 175ml – 6, Jug – 14, Bottle – 20
Marques de la Musa, San Valero 2017
13.5% Tempranillo, Garnacha, Carinena blend
…Fantastic balance offering fruit, freshness and elegance…
175ml – 6.25, Jug – 14.5, Bottle – 21
Il Barroccio IGT Rosso Terre Siciliane 2017
13% Nero d'Avolabr
…Italian Dolce Vita – Fruity and spicy…
175ml – 6.5, Jug – 15, Bottle – 22
Merlot Belvedere, Cecilia Beretta 2017
13% Merlot
…Silky and ripe, rich plum flavour…
175ml – 7.25, Jug – 16.75, Bottle – 25
Montepulciano d'Abruzzo Roccastella, Villa Bizzarri 2016
12.5% Montepulciano
…Ripe dark fruit and spice…
175ml – 7.5, Jug – 17, Bottle – 27
La Muse de Cabestany Pinot Noir 2016
12.5% Pinot Noir
…Smooth and perfumed…
175ml – 7, Jug – 16.5, Bottle – 24.5
Bottles
Salterio Mencia, Bierzo 2017
13.5% 100% Mencia
…Fruity, mineral notes, complex in nose…
27
Domaine Maurel Cabardes, Languedoc-Roussillon 2015
12.5% Cabernet Sauvignon, Merlot, Grenache, Syrah
…Something of a Bordeaux to it, structured plum, fruit and spice…
26
Altos de Baroja Rioja Joven 2016
13.5% Tempranillo
…Youthful with sweet spice…
26
Cotes-du-Rhone Vignobles Gonnet 2016
13.5% Syrah, Grenache, Cinsault blend
…Violet, chocolate and dried herbs…
28
Chateau Mayne-Graves Bordeaux 2015
12.5% Merlot and Cabernet Sauvignon
…Classic, traditional and balanced…
32
Valpolicella Classico Superiore Terre di Cariano Cecilia Beretta 2015
13% Corvina, Rondinella, Corvinone blend
…full, ripe wine with chocolate end…
32
Chateau De Crouseilles Madiran 2011
14.5% Tannat, Cabernet Sauvignon, Cabernet Franc
…Rich, powerful and long…
35
Chateau Barrial du Blanc Grand Cru St-Emilion 2015
13% Merlot and Cabernet Franc
…Dark, rich sweet earthiness…
45
Psi Peter Sisseck, Ribera del Duero 2016
14.5% Tempranillo
…It's got it all, a cult wine…
45
Half Bottles
Chateau La Fleur des Graves Vayres 2015
13.5% Merlot, Cabernet Sauvignon
…beautiful balance…
20
Fleurie Grand-Pre Domaine Lathuiliere Gravallon 2016
13% Gamay
…perfumed, fruity and elegant…
22
Pudding & Fortified Wines
Pudding Wines
Monbazillac Chateau Septy 2012
13% semillion/sauvignon/muscatel, glass 125ml – 6.50 bottle – 18.50
…Aromas of orange blossom and apricot. Zesty citrus and honeyed flavours…
Chapel Down Nectar Late Harvest 2013
8% schonburger/bacchus/reichensteiner/seigerrebe, glass 125ml – 8.50, bottle – 25.50
… Intense lusciousness of peach, nectatrines and a mouth watering acidity…
Graacher Himmelrieich Riesling Auslese Goldkapsel Joh Jos Prum 2012
7.5% Riesling – 48.00
…Balance is key here, never allowing the taster to lapse into languid reverie as the palate is simultaneously embraced and teased by the combination of innate opulence, focused minerality and refreshing acidity…
Fortified
Warre VintagePort 2000
20% Port blend 50ml – 5.25
…Ample fruit and easy-going tannins with depth and concentration…
Somerset Pomona
50ml – 6.00
Manzanilla La Goya Delgado Zuleta Halves
15% 50ml – 5.00
…This Bodega has been making their definitive style of Manzanilla since 1744, with its camomile and almond nose and complex, salty tang…
Gins
This booming industry is taking the country by storm, here are some of our favourites for you to choose from, historic trends, after gin lane, Absinthe
Anno – Marden, Kent
Piney juniper with herbaceous and floral notes – with fennel & lime
Green Sand Ridge – Shipbourne, Kent
Delicate premium, handcrafted with eight botanicals – with rose petals
Dockyard, Copper Rivet Distillery – Chatham, Kent
Dry, citrus followed by sweet and spicy with refreshing finish – with rosemary
Silent Pool – Albury, Surrey
Rich, clean juniper-led spirit, floral layers of lavender & camomile – with lavender
Bathtub – Tunbridge Wells, Ken
tCoriander, cassia, orange peel, cardamom & clove, the dry-hopping of gins – with orange
Sipsmith – Nr Hogarth Lane, Chiswick, London
The first copper distillery in London for 200 years produce this London dry gin with zesty, citrus finish – with lime and juniper
Bloom – Warrington, Cheshire
Master Distiller Joanne Moore brings perfumes of and english country garden and wildflower meadows – with thyme
Canterbury Gin – Canterbury, Kent
From The Foundry brewed with kentish barley, this is the hessian shirt of gins – with ginger and lime
Absinthe – Tunbridge Wells, Kent
Wormwood, aniseed, fennel, liquorice, coriander & citrus – anything could happen – with sugar cube & water
Soft
Jug of homemade lemonade or Jug of Ginger Beer
11.5
Raspberry Tonic, mint and soda
Apple, lime and ginger
Pear, mint and lime
Elderflower syrup and sparkling
3.95
From the juicer:
Carrot and celery
Beetroot, carrot and apple
Turmeric root, ginger and carrot
4
Fresh Orange
3.95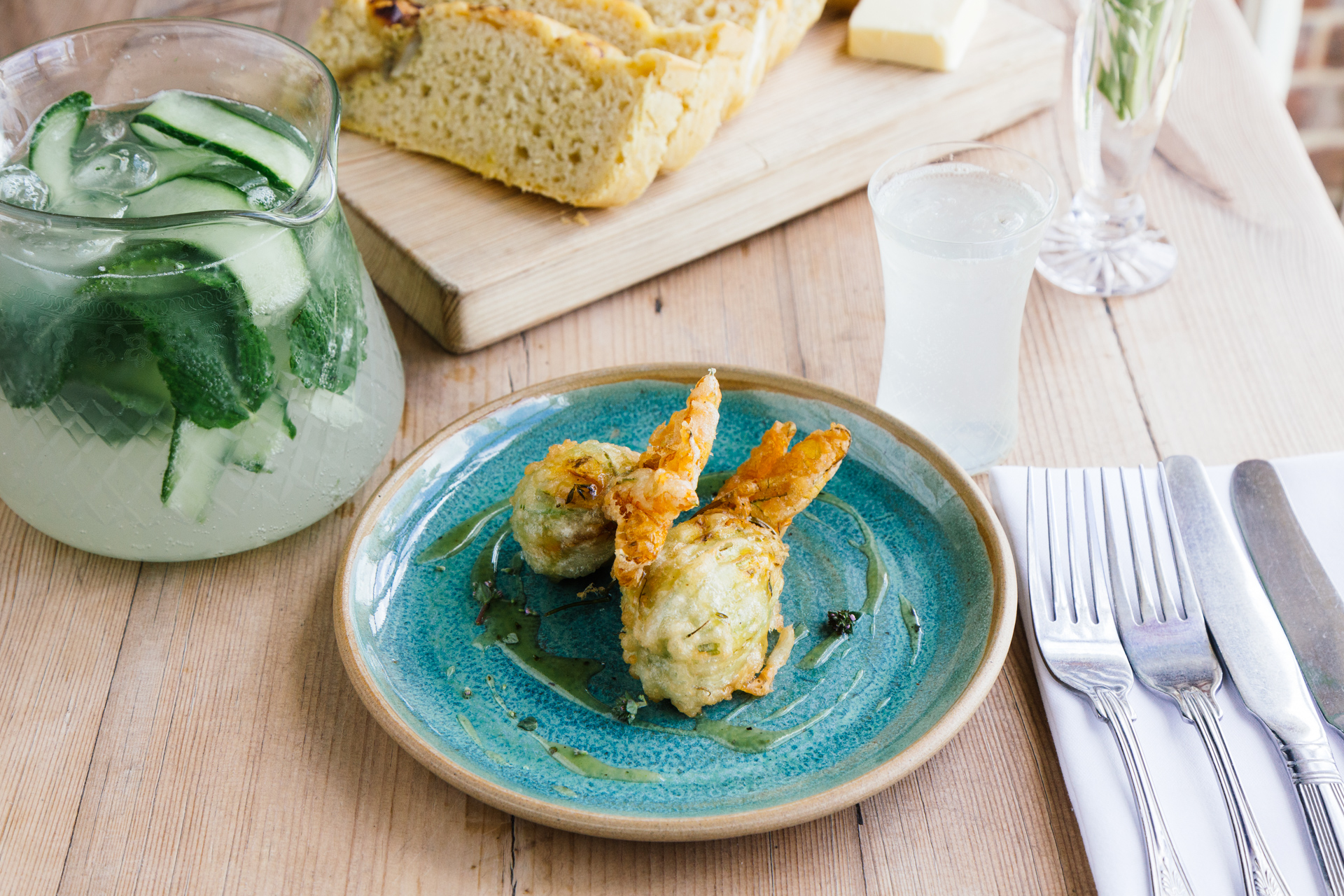 Breakfast
Saturday 8am – 10.30am
Sundays 9am – 10.30am
Build your own breakfast
£3.50 cover charge per person
50p per item
Fried Egg, Beans, Mushrooms, Toast,
Bubble & Squeak,
White or Brown Bread
£1 per item
2x Fried Slice,
Scrambled Eggs,
2 Rashers of Bacon,
Black Pudding, Sausage
Toast & Preserves £2.50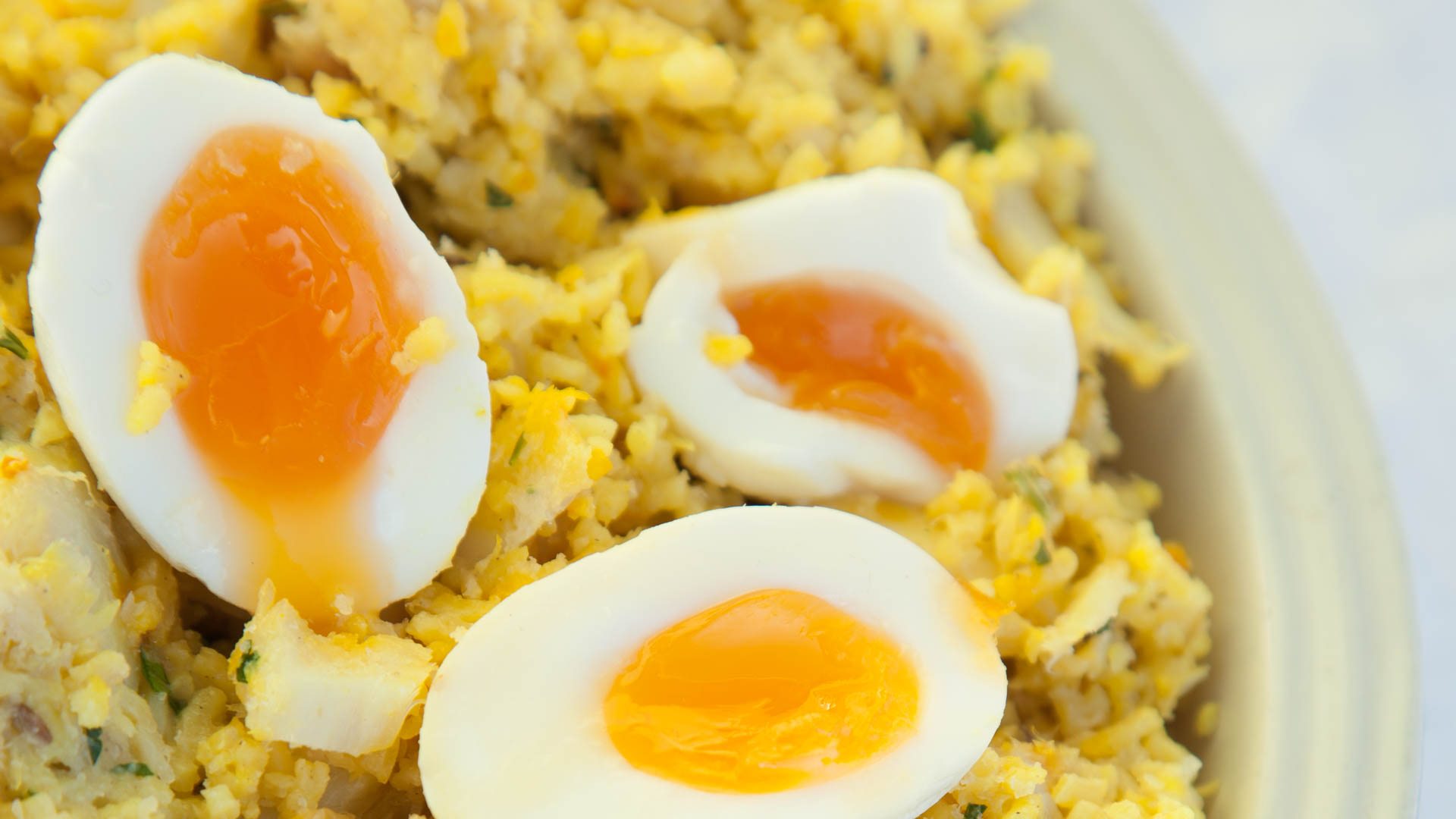 Banquets
Partridge, pheasant, rabbit terrine, juniper, brandy with celeriac and
russet slaw
Smoked eel, beetroot and creme fraiche with horseradish
Comice pear, stilton, walnut, rose hip syrup
Halibut, purple sprouting broccoli, smoked hollandaise
Goose and prunes
Sprouts and chestnuts
Pudding
Cheese
£39 per head
Feasts are perfect for larger tables, food rolls from the kitchen, no need to choose from the menu, let us feed you. There is plenty of food so if there is a dish not suitable for one then have more of another.
Please confirm number of vegetarian diners in advance and any diners with allergies. £10 deposit per guest is required to confirm booking.
01227 459 153