Our Meat
We always have a great selection of meat, poultry and game (when in season) available at The Butchery. By strictly sourcing only whole carcasses from local Kentish farmers, we are on a mission to connect meat-eaters with the meats they eat – paying homage to the lives of animals raised and slaughtered humanely by selling the entire beast, as well as inspiring customers on the thrifty rural British tradition of cooking with lesser-known cuts.  
Most butchers don't buy whole animals – only the easy-to-sell, prime cuts, meaning much goes to waste. Buying the whole beast is a better deal for the farmer and more respectful to the animal. This nose-to-tail approach involves the shopper in developing taste and skill in working with uncommon ingredients, but shouldn't hold anyone back. Head Butcher and his assistant, Mike, are on hand to give advice, with daily inspiration on the restaurant menu from chef Rafael Lopez.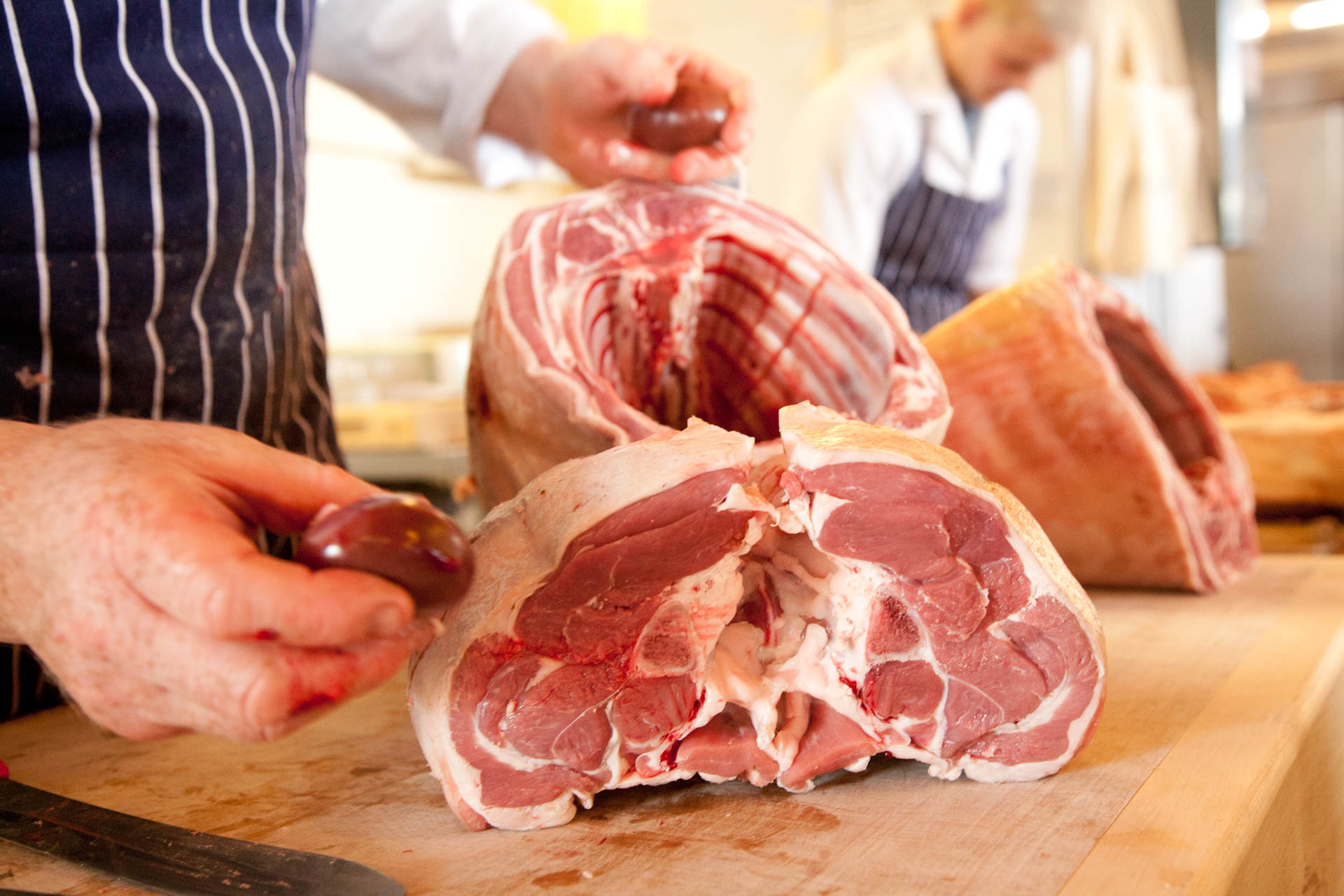 Our Butchers
Our experienced full-time butchers are well versed in the animals and farms background and are able to advise on cooking methods, flavour, texture and cuts. Coupled with traditionally reared, slaughtered and hung meat; the butchery brings together traditional service with exceptional meat, better priced.
To read more about our mission, visit our blog. 
Butchers Advice
Cooking Methods
Need tips on how to cook your meat? Come in and have a chat, we will be more then happy to advise you on how to cook your cut of meat. We also supply a fantastic rotation of easy, printed recipes to take home. Our blog also has some wonderful suggestions with lesser known cuts and traditional recipes.